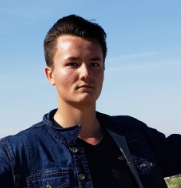 Favorite hobbies
- Fishing, camping, hiking, photography, video journalism, and amateur exploring.
Some interesting things about me
- I lived in the Mojave desert for fifteen years. 
I am very interested in forgotten history. I find it amazing that even in local areas like El Monte there are hidden gems which stories have long been lost with time. I wish to educate Arroyo with historical articles to help them better understand their local history and to gain a better appreciation for their home.
Ian Mancia, Staff Writer
Nov 20, 2020

Arroyo S.A.V.E Club's City Government Q&A

(Story)