The end is near
With only one game left in the League season, boys soccer has overcome struggles and formed a strong bond that is clear to everyone.
As the second round of League winds down, the boys soccer programs have shown what hard work and pure passion for their sport can lead to.
For freshmen like Angel Santana, joining the soccer legacy was a dream he managed to achieve.
"I was nervous about tryouts because I was much smaller than the rest of the guys; I was worried that I wasn't going to make it," said Santana, "But I made the team because it is all about skill and heart."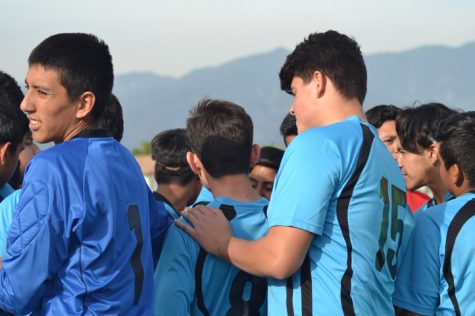 JV has so far only been defeated once and are hopeful to maintain that status after the last game of the season.
Meanwhile, Varsity needs a win against South El Monte to ensure a place in CIF. With the loses they have accumulated it was critical for the boys to figure out needed to be worked on.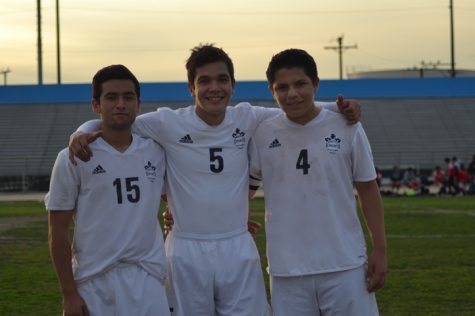 "We do have problems," explained captain and right back Robert Ramirez, 12, "Some of the the kids don't take things seriously and that brings the whole team."
While the veterans worked hard to get the newbies up to speed the always obvious bond between the teammates grew stronger.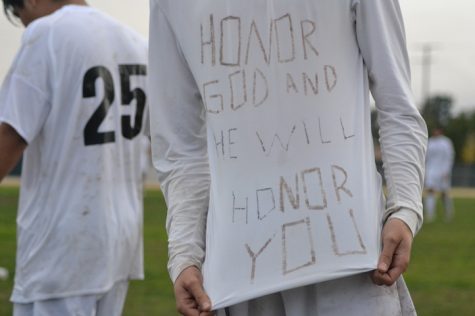 "Us captains brought the new kids in like our own little brothers," said Ramirez, "We take care of them."
Keeping them focused, head coach Frank Raygoza has dedicated an immense amount of his time to the program.
"Raygoza has taught us all to work hard, and he pushes us to our limits," said other Varsity captain Abel Machuca, 12.
On Thursday, both teams will compete away in their last games of the season against South El Monte at 3:15.