Maribel Ferrer – Varsity Volleyball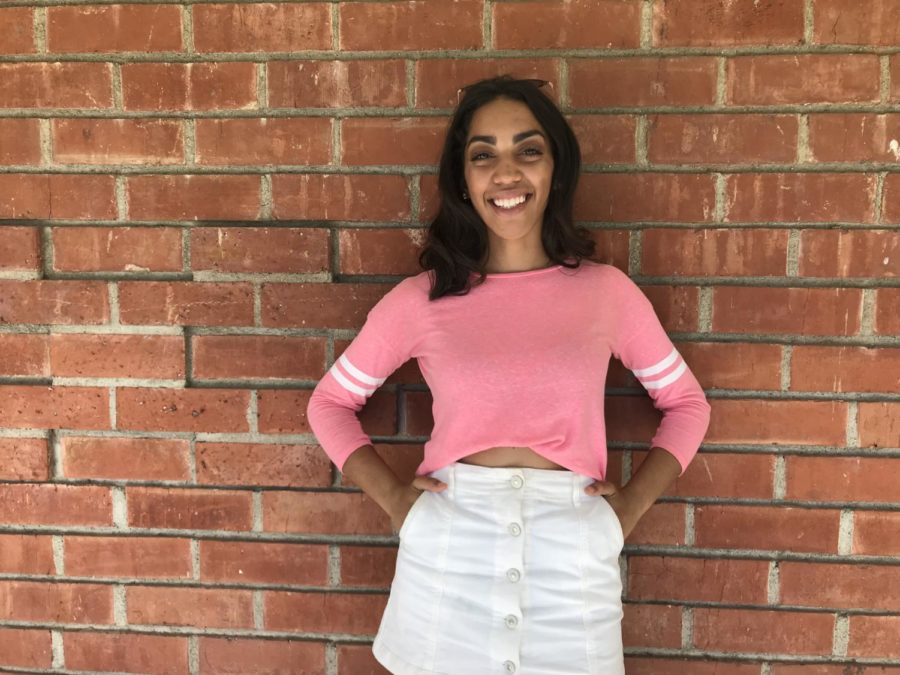 Eva, Staff Writer
October 27, 2017
What inspired you to do volleyball?
What inspired me to do volleyball was honestly just the team. I just love playing with the girls, love spiking the ball and blocking. And I just love coming in as a family all the time, whenever we break it off and stuff.
How long have you been on the volleyball team?
I've been on the volleyball team for three years. So, one year of JV and two years of varsity.
What position do you play?
When I was in JV, I played middle blocker and outside hitter. And when I moved to varsity, I started by playing right side, then I moved to outside, and my senior year, I moved to middle officially.
What kind of warm-ups do you do at practice?
First we warm up with a run, then we usually do a condition between. Then we warm our arms up with the balls with partners. We usually do butterfly drills, or a circle passing drill.
What is your favorite memory from volleyball?
My favorite memory would be my best friends. I learned how to communicate with them and see who my real friends are, and just to be with them every single day at volleyball, which is amazing.
Do you have any pre-game rituals?
Yeah! When me and Ariel pregame, we hype each other up by talking "bad" at each other. We get our angry faces on and get hype with lots of music.
Do you have any plans to continue playing volleyball?
I hope so! I want to do it in college but I don't have the height. But, I'll probably just come back to Arroyo because my sister might do [volleyball].