French Bulldog puppy dies after owner was forced to put him in the overhead bin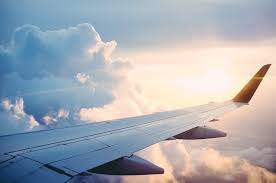 According to The National Post, French Bulldog puppy was found dead after a three and a half hour flight from Houston to New York. The puppy's owner was forced to put her ten month old French Bulldog, Kokito, in the overhead bin by a flight attendant.
According to NBC News, a flight attendant came up to the family and ask them to put their puppy's carrier in the overhead bin because it was partially blocking the the aisle. After hearing this Kokito's family had began explaining to the attendant that there was a dog in the carrier and it wouldn't be able to breath in the bin. The flight attendant proceeded to say that Kokito would be completely okay and that it would be safe up there. So Kokito was put up there and left for there for the rest of the flight.
Once the plane was landing, witnesses say that the puppy had gone quiet after 2 hours of barking in the overhead bin. Kokito's owner, Catalina Robeldo, had taken his carrier out of the bin and began calling his name. After hearing no response or seeing no movement from their beloved pet, Robeldo opened the bag to see her ten month old puppy lifeless in his carrier.
According to National Post, June Lara, a passenger on the same flight as the Robeldo family, had seen Kokito's lifeless body while his owners had cried and screamed about the death of their pet. Lara claims that once everyone had heard the cries of the women, they just stood there in shock around the grieving family.
After the pictures and stories about the event were posted by June Lara on social media sources, representatives of the United Airlines responded to the event stating that they feel very sorry for the tragic event that had happen to Kokito and that they would take full responsibility for what had happened. They also said in their statement responding to the incident that they would investigate the reasons why Kokito was put into the overhead bin in the first place.
United Airlines has not had the best reputation after multiple animals died on their planes and one man had been forcefully dragged of his flight. According to CNN, It has been documented that the United Airlines has had the most pet deaths in 2017, 2016 and 2015. According to CNN, United Airlines has transported 344,483 animals and has had death rate of 1.19 percent per thousand in 2017.
Citied: