Renaissance Club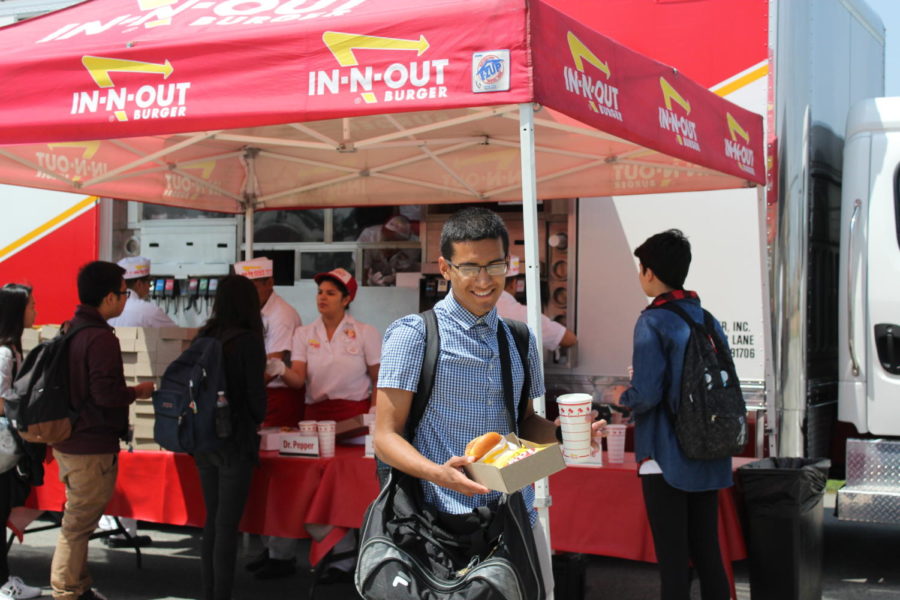 Eva, Staff Writer
May 8, 2018
Like the sunrise and sunset, Knights can always depend on the Blue, Black, & White and Renaissance assemblies to start off and end their year. As the 2018 school year comes to an end, the Renaissance assembly is fast approaching. You can practically hear students rushing to create elaborate outfits to match their class color.

While the annual Blue, Black, and White assembly is intended to unify the school and spread school spirit at the beginning of each year, Renaissance serves a slightly different purpose.

Renaissance is a "motivational program that tries to focus on all the positive things happening on campus." By means of the Renaissance assembly, the club "[recognizes] students, staff, and groups for their efforts." A myriad of awards including the U.S. Army Award, the Miranda Award, scholar athlete, and the Semper Fidelis Award, are given out to hardworking individuals who are able to take pride in their achievements with the entire school.

"The goal of Renaissance club is to recognize and award academic achievement, athletic achievement, and community service," says Renaissance commissioner, Courtney Quach.

This year's theme is Mario, based on the popular video game series and its colorful crowd of characters. Seniors are red, corresponding with Mario. Juniors are blue, which corresponds with the dinosaur, Yoshi. Sophomores are to dress in the color green to match with the lovable mushroom, Toad. Last but not least, freshmen are yellow to match with the antagonist turtle Bowser.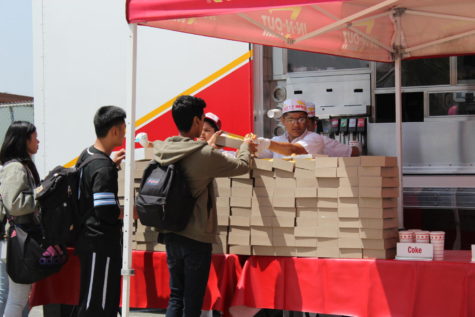 "The first step we took upon deciding the theme of the assembly is brainstorm ideas. Then, our fellow club members voted on the theme that seemed the most appealing to them. Mario happened to be on the list because it's something that brings back childhood memories," says Quach.

"We hope to make it a very fun assembly because this is the last assembly for our seniors," says Renaissance vice president La.

In addition to the traditional aspects of the Renaissance assembly, including performances by the band and award presentations, this year will feature exciting Mario-themed games. One will feature go-karts created by the classes themselves.
Other than the annual assembly, however, Renaissance Club organizes several smaller events throughout the year. Every year, Renaissance fundraises in order to reward academic achievers with some sort of prize. For the past few years, this reward has been a complimentary meal fromIn-N-Out.

"Renaissance is constantly thinking of ways to fundraise and look for incentives for the students and plan the assembly step by step throughout the year. We plan outside fundraisers and events such as Blaze Pizza and Chipotle where students can go buy food and help raise funds at the same time," shares La.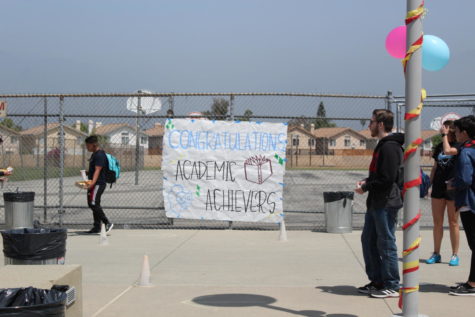 In order to earn the delicious In-N-Out lunch, students had to have a GPA of 3.2 or higher, less than three absences, and no detentions. It appeared as though this was not difficult for such brainy Knights, as a gigantic mass of brainy Knights stretched in front of the infamous red and white In-N-Out truck to obtain a well deserved a burger, and their choice of chips and a drink.
"I believe it was a great way to reward the students for doing good in school," shares senior Hugo Gomez. "Something like this can actually motivate students to do better in school. I mean, who is going to turn down free food for hard work?"
Next year's officers look forward to continuing this long-held tradition. Current vice president Amy La has recently been promoted to the position of president in the club's recent election.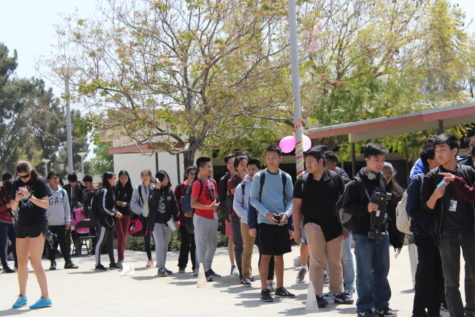 "Moving from VP to president is actually pretty smooth because within our board now, we're all pretty active and we not only act in our position but we go above and beyond to and help out other officers as well," says La. "President is just a title, but what's really important to me is that I still can continue to do the same and more for the club next year as I am this year."
In addition to La moving into the presidency, the position of vice presidency will be occupied by Tina Yap. Courtney Quach will replace Cynthia Lee as secretary. Candice Luong will be treasurer in place of Angela Ung. Thomas Phan will be the new commissioner, taking on the former responsibilities of Courtney Quach.