Knights on Netflix
Netflix has a variety of shows and movies that we just can't stop talking about. Here are four of the top ones based off of a random survey of 10 Arroyo students.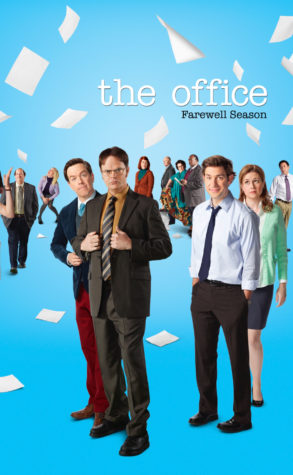 The Office    
"it's funny," Arianna Alcala, 10

"It's literally hilarious, I love The Office, I even had a birthday cake. Yes that's true," Alexandrea Servin, 12
Based off of the award-winning UK version, The Office is the show to watch if you are looking for a funny and goofy comedy. The 9 season show is set in a failing paper company, Dunder Mifflin, in Scranton, Pennsylvania. We watch this series through the camera lens of a crew (within the show) following the PA branch manager Michael Scott and his employees he is supposedly managing. The mockumentary follows a group of typical office workers and depicts their day to day life. But be careful, once you start you might not get off the couch until you watch all 9 seasons.
To All The Boys I've Loved Before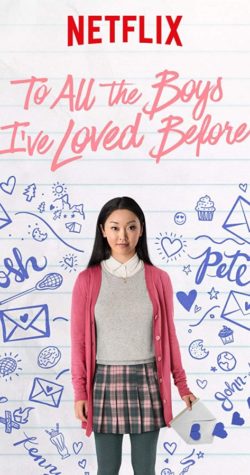 "I thought it was

super cute and sweet… I loved how adorable they were," Leyna Ho, 11
If you haven't watched To All The Boys I've Loved Before, is an American teen romance movie that Rotten Tomatoes rated 96%. The novel based movie tells the story of a timid and lonely teenage girl named Lara Jean. When her sister (with the right intentions) sends out her secret letters to her 5 crushes, Lara Jean is mortified. Though she certainly doesn't think it at first, her letters being sent out ultimately helps her get out of her shell, make new friendships, make peace with her mother's passing, and shows her that her family is her strongest support system. (By the way: If you've already watched it and want to know what happens next in Lara Jean's life be sure to check out Jenny Han's next two books: "P.S I Still Love You" and "Always and Forever, Lara Jean.")
The Flash
"it's funny," Arianna Alcala, 10
Barry Allen may seem to live a normal life as a forensic scientist except that as a child he witnessed his mother's supernatural death, was taken in by detective Jones, and he has powers that allow him to move at superhuman speeds. With the help of scientists and his powers, Barry fights crime in Central City as "The Flash"  while also pursuing the mysterious Reverse-Flash who is responsible for his mother's death. The American action television series can take you through a series of emotions ranging from excitement to anger and of course it leaves you feeling the need to keep watching.
Vampire Diaries
"They are vampires… interesting… their story is complicated," Allyza Tanay, 10
Based on the popular book series, Vampire Diaries is about brothers Stefan and Damon Salvatore who after 145 years of being vampires, return to their hometown Mystic Falls, Virginia. The series follows Stefan who denies himself blood to avoid killing while his brother does not follow the same moto. Stefan immediately falls in love with teenage girl Elena Gilbert. Their relationship is complicated from the start seeing as Damon, who is trying to get back at his brother, tries to go after Elena. The 8 season long show includes drama, romance, horror, and suspense.