Yvette Hernandez Wins $20,000 Dell Scholarship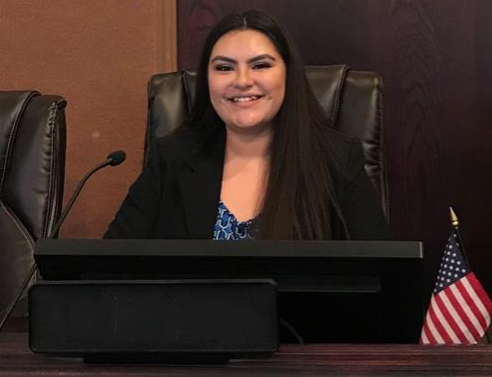 Yvette Hernandez, 12, is one of only 500 students in the nation to have earned a $20,000 Dell Scholarship from the Michael and Susan Dell Foundation. 
Hernandez will attend UC Berkeley next school year. Her scholarship will help pay for tuition and school related fees. As a Dell Scholar she will also be offered a laptop with 4 year warranty and access to a Scholars Resource Network to help her get the most out of her college experience.
Hernandez, a first generation college student, explained that AVID helped her understand the college admissions process and was like her "second family that I could count on for personal and academic support."
Ms. Rebecca Herrera, AVID teacher, told EMUHSD,"Yvette is one of the kindest and hardest working students I have ever had in my classroom. She has excelled in her academics because of her dedication, passion and love for learning," 
With a love for helping others, Hernandez hopes to pursue a career in the healthcare industry. She realized she was interested when she attended the UC Irvine Summer Nursing Camp, joined a Medical Assistant CTE class, and interned at a family medicine clinic.
Hernandez explained that her internship allowed her to "interact with patients, take their vital signs, perform vision and hearing tests and record their information in their patient charts." She said that this experience helped solidify her decision to go into the healthcare industry.
As a college student, Hernandez looks forward "to meeting new people and joining lots of clubs that interest me. I'm also looking forward to meeting new professors and learning new things." 
Some of her fondest  memories from Arroyo include the Link Crew Orientations, the S.A.V.E overnight political U.C Davis trip, AVID activities, the Medical Assistant class she participated in, and other activities from the clubs she was a part of. 
Knights Banner congratulates Yvette on her achievements and wishes her luck on all her future endeavors.