Knights Enter School Year with New Leadership at the Helm
Mr. Flores takes over as Arroyo Principal and Ms. Montano as Assistant Principal of Curriculum and Instruction.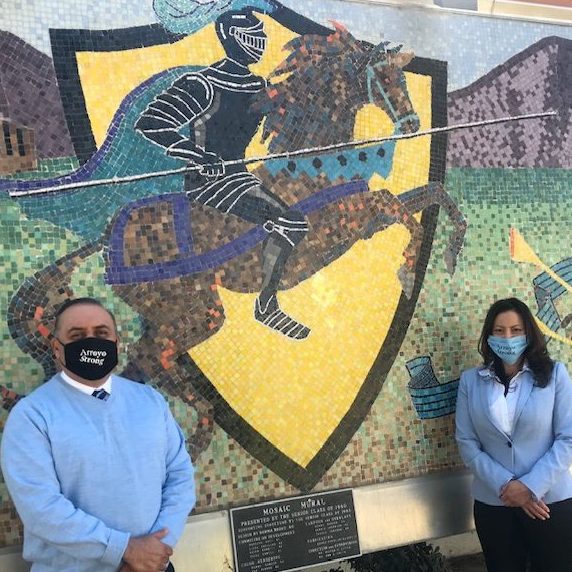 New Arroyo Principal Mr. Gabriel Flores and new Assistant Principal of Curriculum and Instruction Ms. Maria Montano, have started a school year like no other. Along with many other schools worldwide, Arroyo has had to adjust to distance learning due to Covid-19. 
Gabriel Flores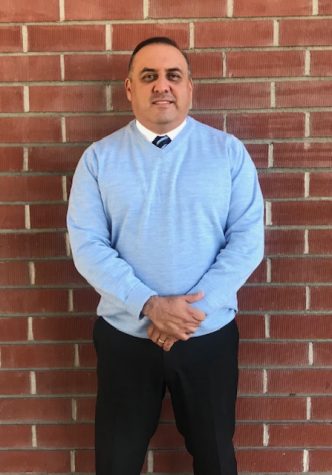 Mr. Flores began at Arroyo in 2019 as Assistant Principal of Instruction. Before that, Flores held several different positions within the district.
Flores was born and raised in El Monte and looks back on his high school experience fondly. He has been married to his high school sweetheart for 22 years and is father to four children. "I want our Knights to have the same positive experience that I had growing up in this amazing city," said Flores.
Last year, Flores enjoyed walking around campus and getting to know the students. He also took pleasure in visiting Arroyo's garden that provides the community with fresh fruits and vegetables. Because of the global pandemic, he is now limited to visiting classrooms virtually but is proud of Arroyo students and staff for handling distance learning. 
"Our students are strong and resilient and our staff are relentless in their pursuit to guide and teach …  My hope is that our students will persevere during these challenging times and learn patience, understanding and resolve," said Flores.
As principal, Flores hopes to "lead the Knights Family to be academic leaders, phenomenal athletes, and kind caring individuals."
Maria Montano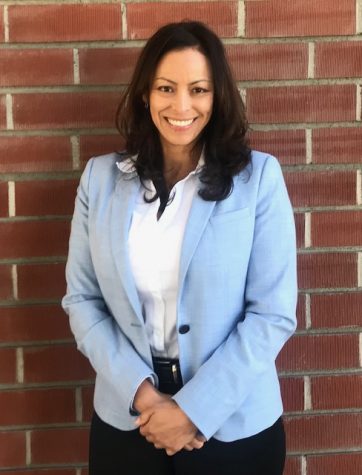 Ms. Maria Montano has filled Mr. Flores' former position of Assistant Principal of Curriculum and Instruction. Although new to the position this year, she is not new to Arroyo. Montano began her educational career at Arroyo in 2002. Then in 2012, she went on to pursue other growth opportunities within the El Monte Union High School district as well as to teach a Masters in Education program at Concordia University. 
"Since then, I have held several other Administrative positions where I not only learned to appreciate the challenges but, most importantly, the learning process," said Montano. 
As Assistant Principal of Curriculum and Instruction, Montano works with teachers and stakeholders to evaluate how effective the curriculum and instruction plans are. She also looks at how teaching techniques can better reach all students. 
Montano explained that she enjoys "working with a variety of students, parents, community members, and stakeholders to ensure students are equipped with the knowledge and skills needed to thrive in our diverse society."
When she is not working, Montano takes pleasure in running, hiking, shopping, and spending time with her friends and family.  "It has been an absolute pleasure to return to Arroyo High School and be able to work with the students, teachers, staff, and community members," said Montano.  
The global pandemic has made this school year different from any other, forcing students, teachers, and administrators to adjust to remote learning. 
"Distance Learning has brought many challenges, but to me, those challenges have only served as opportunities for growth," said Montano. She encourages students to continue working hard,  to believe in themselves, and hold "that there are no bad days, only opportunities for character-building."