Arroyo S.A.V.E Club's City Government Q&A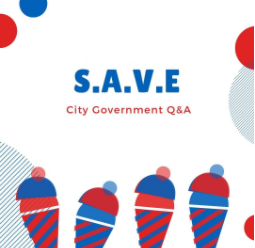 Arroyo's S.A.V.E Club organized a City Government Q&A Panel with El Monte Mayor Andre Quintero, School Board Trustee Maria Morgan, Monterey Park Mayor Pro Tem Yvonne Young, and El Monte President of The School District Governing Board Member Jennifer Cobian. The Q&A was held via Zoom on October 23rd. The main goal was to allow students to hear what the speakers do for the community, to better understand our local government, and to question these figures on subjects the students held dear and local issues.
All speaking and questioning by both parties were scheduled and timed by S.A.V.E to give an equal amount of time for all officials involved. Each speaker was allowed 15 minutes to introduce themselves which was followed by another 15 minutes of Q&A with a 5-minute break between speakers, the event itself lasted from 5:00-7:00 pm.
Mayor Quintero was especially excited, being himself a former Arroyo High School student. During his brief speech, he told the students while he was in Arroyo, he participated in the Boys State Program which jump-started his motivation to become a Senator and later on, the Mayor of El Monte.
Students questioned him on El Monte's Police brutality issue, police funding, rising rent prices, public works projects, and his COVID-19 plan. "We are making significant improvements to our parks, our facilities, and our streets," Quintero said with confidence. As with regards to questions about police brutality and reform, he responded with, "The oversight goal the City Council and I have is to make sure our agency, our police department is acting appropriately at all times."
School Board Trustee Maria Morgan, also a former Arroyo student, explained how in her youth she became a loral and invested her time in community service. She went to Mount San Antonio College then was later unanimously elected to become a Board of Trustees member. "I have the tremendous honor of representing all of you on the school board," Morgan said.
She was mostly questioned about the School district's strategy for taking on COVID-19 and reducing standardized testing. Her response to a reduction of standardized testing was opposing towards the students and Morgan stated that standardized testing is vital for our education. "I want to help our students' talents and desires to make sure you're all prepared for college and for careers." She then explained the district's plan for COVID-19,  "it's entirely based on when the vaccine arrives, and how effective it may be."
S.A.V.E's President Linh Tran gave more insight on the process of organizing the Q&A. "I was able to invite 3 of the 4 speakers that were in the event, but overall we contacted a total of 49 speakers. They really appreciated the event and really liked how it was organized."
When asked about how S.A.V.E has been conducting itself during quarantine President Tran responded, "We decided to have Zoom meetings and continue with our activities with a virtual mock Election, City Government Q&A, and taught students how to pre-registration to vote."
As for students who are interested in politics and who plan on joining S.A.V.E President Tran emphasized, "They don't have to join this club to be political or to join a party. I also don't want people to join S.A.V.E for the sake of my political preferences. S.A.V.E is a nonpartisan organization. Therefore, if people are interested in participating, I want them to join so they can be more politically informed and active."