Senior, Degas Peters, has earned the title of Eagle Scout after 6 years in Boy Scouts while completing a total of 268 service hours.
"My thoughts on becoming an Eagle Scout exist through an extent of non verbalization, the emotions are so vast," senior Degas Peters said, "This has been a milestone in the making."
Degas' accomplishment had Assistant Principal Dr. Steve Ortiz feeling, " Very proud. I know Degas, I've worked with him and I think he is very deserving of that title. I was extremely elated for him," Ortiz said.
Peters had been working up to this level ever since he was 6 making him a Boy Scout member for almost 12 years, once he turns 18 this year. The tasks that build up your rank within the scouts were "as you have Key Club, Leo Club, they do service hours. So volunteering is like something we would do. So there's a whole bunch of volunteering that we've done over the years."  
Story continues below advertisement
The hard work and effort put into this "At least for the eagle part of it, it was constant paperwork, actual labor, and a two ish hour interview so it was like three chunks of it, but that is completely ignoring all the pain and suffering the adults went through to help me get to this position." Peters stated. 
Even through all of this, Degas had many supporters including his family and friends. One of his biggest supporters is his father,  Mark Daniel Peters. "My dad was the person who actually got me into this. Though I wouldn't say I was inspired, but I did know that this was something that was meant to happen." said Degas. 
Not only must Degas make time for his work and scouting, but also his varsity spot in cross country and track & field. Although managing time is needed when involved in outside and inside school activities, Degas believes "I think managing is a very strong word here, it's more of a you are going to. It's not like oh I'm managing this and that, no. No matter what you're going to have to deal with." Instead his thought process goes to "If I am doing a scouting activity, my life doesn't exist. When I'm in scouting, I'm in scouting and I have to focus on that and when I'm outside of scouting that means I gotta rush rush rush and work hard." said Degas.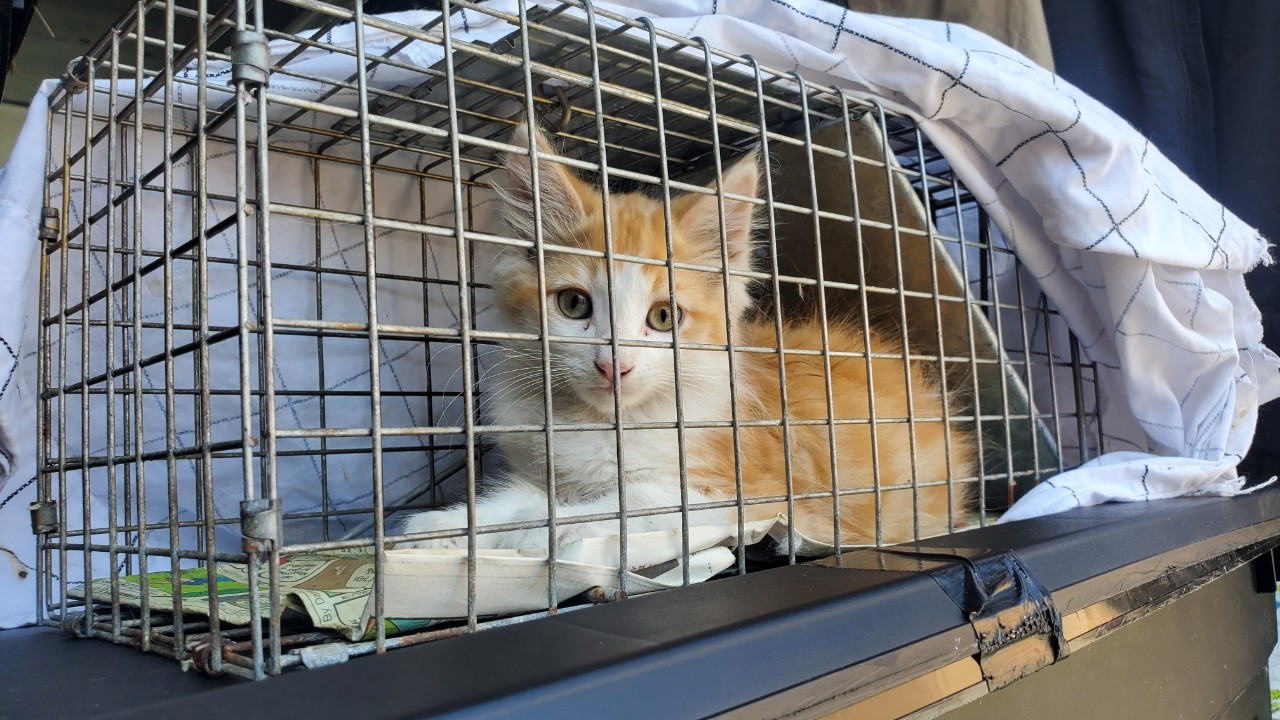 As for the project that was the gateway to accomplishing his goal was helping the organization, Stray Paws Animal Haven. The requirement was to create a long lasting project that could be used for an infinite amount of time. So the plan that was in mind was to make portable cat shelters along with a provided template for others to build the shelter, which would make this project continuous .
"It actually came out really well, we made ten of them," Peters said, "To say the least they were very happy and I ended up getting a cat named after me."