Halloween is remembered by black cats, goblins, witches flying on broomsticks, jack-o-lanterns, and spooky outfits. Oftentimes theme parks decorate their parks to honor the Halloween holiday. This year Universal Studios celebrates Halloween with their annual Halloween Horror Nights. Knott's Berry Farm also celebrates Knott's Scary Farm, along with numerous other theme parks that are participating in the spooky season celebration.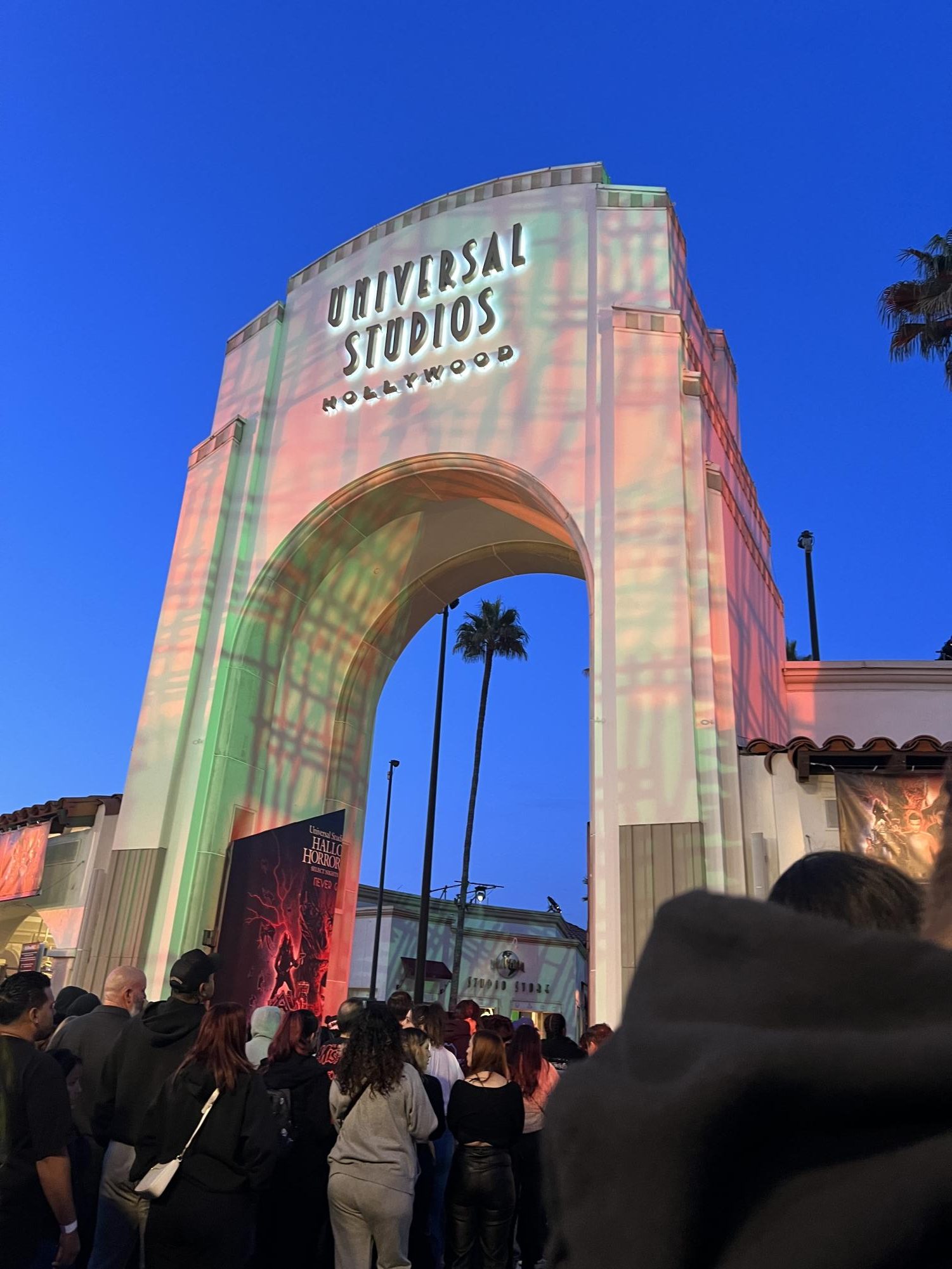 Students enjoy visiting many of the theme parks, "It was worth it because I wanted to get really scared and I did," junior Ozara Ortiz Melendez stated about Universal Studios Horror Nights. We also questioned a different student who attended Horror Nights about what she thought of it. "They had things I didn't expect which shocked me and made the experience 100% better," said sophomore Yazmine Franco. Many visit these theme parks in search of a good scare, and these girls certainly got one. 
The happiest place on earth is Disneyland, which decorates its parks with spooky decorations every year to bring in the Halloween season. "Disneyland is a more family friendly place and I like to see the decorations. It's also nice to take my younger siblings during Halloween time," shared Junior Dillon Seguin. If your smaller child still wants to celebrate Halloween without having to worry about a monster popping out of the bushes, Disneyland is a better location to take them.
 Halloween is celebrated throughout all kinds of different theme parks, like Knott's Berry Farm which is local and extremely popular for its scary rides and scary reactions during the spooky season, "It was worth it because there weren't long lines and few people." states sophomore Dominic Colin."It wasn't that scary but it was worth going." shares Dominic Colin about his exciting experience going to Knotts Scary Farm and may go again next year for an even better scare! 
Story continues below advertisement
We also questioned the students' preference for going alone or with friends and relatives. Going with friends and family was the greatest option, everyone agreed. Additionally, it helps to have someone to cling to when you're terrified. 
Halloween comes every year with different spooky activities and events like theme parks. Theme parks for Halloween are inclusive to all even those who are terrified of the whole idea of the spooky season. Every theme park has its own traditional ways and strategies for you to have a great scare. Although each park has its own themes it still has a way to tie the spooky season all together within their park.