Japanese American National Museum
The Japanese American National Museum is a learning experience and a memorial to the lives of Japanese citizens of the United States who were wrongly punished based on their ancestry during the World War ll.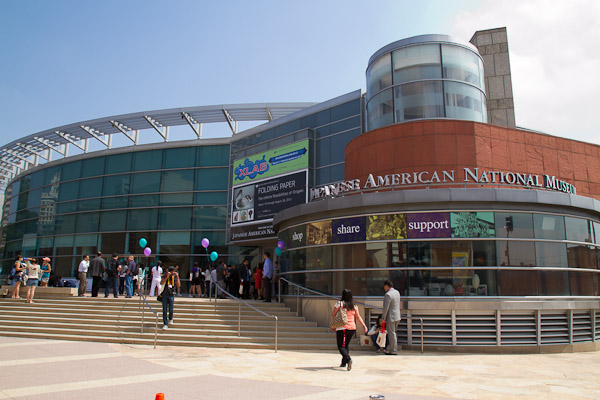 Hang on for a minute...we're trying to find some more stories you might like.
For those looking to get a quick history lesson outside of the typical classroom setting, the Japanese American National Museum in Los Angeles is a must.
Throughout the museum, visitors will learn about America's reaction to Pearl Harbor as World War II in the 1940s.
Some background to remember and to enhance one's time at the museum is that Japanese citizens were wrongly sentenced to be contained into camps because President Franklin D. Roosevelt felt Japanese residents in the United States would be faithful to their ancestry and help bomb the United States. Another reason was to help "protect" the Japanese from others potentially attacking them in their homes.
The museum displays countless pictures and life stories of Japanese American citizens. Many of the pictures depict racial slurs, and children, adults, or whole families traveling to their new "home". Some victims would stand along the side and talk about their experience of the camps.
In a time where foreign affairs are strained, a place like this reminds people to learn from past mistakes and not take things and opportunities away from foreigners and Americans of different descent.
Prices for adults are $10, Seniors (62 and over) $6, students (with ID) and youth (6-17) $6, and $5 for children (5 and under). Museum members are admitted for free.
The museum is open from 11 AM to 5 PM Tuesday, Wednesday, Friday, Sunday, and is closed on Mondays. Thursdays, it is open from 12 p.m. to 8 p.m.  The Museum also has a special price offer on Thursday of free entry from 5 PM to 8 PM. The Japanese National Museum is located at 100 N Central Ave, Los Angeles, CA 90012.