Kelli Doan is awarded $125,000 scholarship to Culinary School in New York
Kelli Doan, 12, has been awarded a $125,000 scholarship to the Culinary Institute of America (CIA) in New York. 
Doan received the scholarship from the Careers through Culinary Arts Program, or CCAP which she joined her junior year. The program gives highschool students their first look at the food industry and allows them to job shadow, and attend college events. Doan took part in CCAP's competition which consisted of both a preliminary and final round.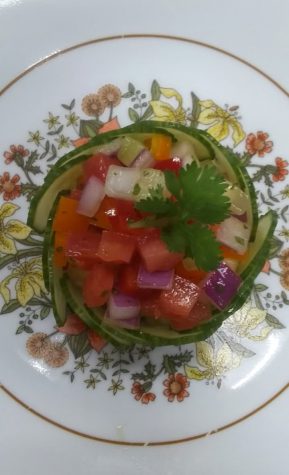 For the preliminary round contestants had to make a cucumber salad and a french omelet. Doan was judged on presentation, timing, seasoning, knife cuts, and cleanliness. For the final round Doan had to make Suprême Poulet Chasseur avec Pommes Château (Hunter's Chicken with Turned, Sautéed Potatoes) and Crepes Sucrées with a pastry cream and chocolate sauce.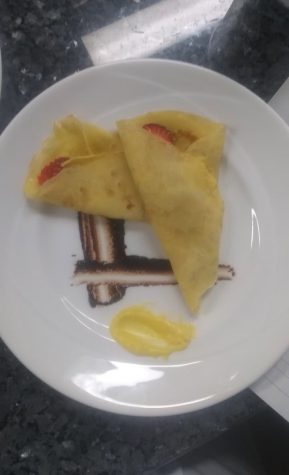 The "final competition was a lot harder since you had to prepare the crepe batter and pastry cream in advance so it could rest while you worked on cooking the chicken and vegetables," said Doan. 
Doan explained that she has loved being in the kitchen from a very young age, "I distinctly remember starting with the easy box brownies when I was in elementary school and that's where my love for the kitchen began." Ever since, Doan has helped her mom cut vegetables and meal prep for the week every Sunday.
As far as mentors, Doan expressed gratitude for her teachers Mrs. Magana and Mrs. Wobrock. Doan had Mrs. Magana for Spanish 1 her freshman year and explained that she has been there to cheer her on ever since. "[Mrs. Magana] has been a role model for me and I strive to reflect her positive personality and work ethic in the kitchen," said Doan.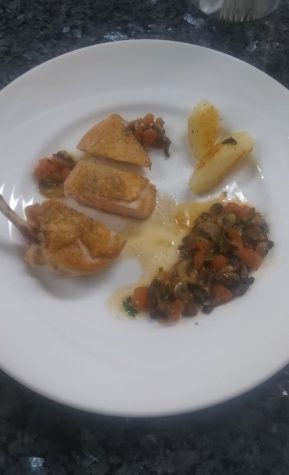 Mrs. Wobrock is Arroyo's Culinary Arts teacher and the one who introduced Doan to CCAP. Doan explained "Having Wobrock's help really made the difference, I know that I couldn't have made it to finals without her help." Doan spent the majority of her time in culinary either practicing her knife cuts or over the stove, perfecting the french omelette she would have to make to pass the preliminary round.
Doan expressed her excitement for next school year. She hopes that she will get to immerse herself in New York life and cuisine. "I look forward to all the individuals I will meet, especially in my field of study," said Doan.
Doan will major in Applied Food Studies which according to the CIA's website prepares students to become responsible leaders "in areas like food systems, media, sustainability, education, and advocacy." Doan hopes that her education at the CIA will prepare her for a career which focuses on food sustainability. "I can't wait to dive in," exclaimed Doan.
Regardless of what students are interested in, Doan advises, "ask questions! I wouldn't have made it this far if I hadn't asked help from chefs."
Knights Banner congratulates Kelli and wishes her good luck on her next big adventure!